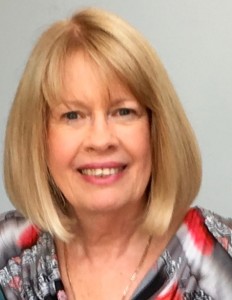 Lynette Kirkman is a Reiki Jin Kei Do master who completed training in Buddhist Psychotherapy in 2005. She has a background in health, natural therapies, rebirthing, A Course in Miracles and Attitudinal Healing.
She received training and initiation into first and second stages in Usui Shiki Ryoho (also know as the Usui System of Reiki Healing) in 1985. After organising and attending workshops for four years as part of her extensive training, Lynette was initiated as a Usui Shiki Ryoho master in August of 1989. She commenced teaching in 1990 after a year of personal integration and unfoldment through the Master initiation.
Her dedication and commitment to Reiki led Lynette in 1995 to begin training and receive initiations in a Usui system of Reiki known as Reiki Jin Kei Do.
The Jin Kei Do lineage was passed from Mikao Usui, Dr Hayashi to a Japanese Zen monk, the Venerable Takeuchi.  He in turn trained and initiated another Zen monk Venerable Seji Takemori, who later trained and passed on this ancient method of healing to Dr Ranga Premaratna, the present lineage bearer.
Venerable Seiji Takamori had a deep desire to search for the origin of the Reiki and left Japan on a journey of exploration to India, Nepal, and Tibet. After a long search, he found a few monks belonging to a small sect who practised a healing method similar and yet more comprehensive than Reiki. Ranga later named this practice EnerSense. Lynette has also completed training in EneSense to master level.
Lynette embraces and embodies Reiki Jin Kei Do and EnerSense as well as her Usui Shiki Ryoho training through Marta Getty, Phyllis Lei Furumoto and Hawayo Takata.
While both lineages' hold spiritual qualities and similarities in form and practice, Lynette's focus and practice is now Reiki Jin Kei Do and EnerSense.
Since 2000 Lynette has played a key role in a national and global move towards establishing standards for professional treatment practice of Reiki that embraces the richness of the diversity of the practices of Reiki as defined by the respective lineage bearers and founders.
Even as a young child, she has always held an interest in psychology and psychotherapy although felt any training in this area would need to have a spiritual foundation. She was later drawn to study Buddhist Psychotherapy completing an Advanced Diploma in 2005.
Underpinning all aspects is her daily life her Reiki and mindful practices, which includes self-treatment, the Reiki principles and EnerSense practices form the foundation of a way of life.